Midwestern's Operations span across 2 states in Nigeria
Our Facilities
Overview of Facilities
Central Processing Facility
Midwestern designed, built and commissioned a state-of-the-art Central Processing Facility (CPF), the first of its kind by a marginal field operator in Nigeria and Africa.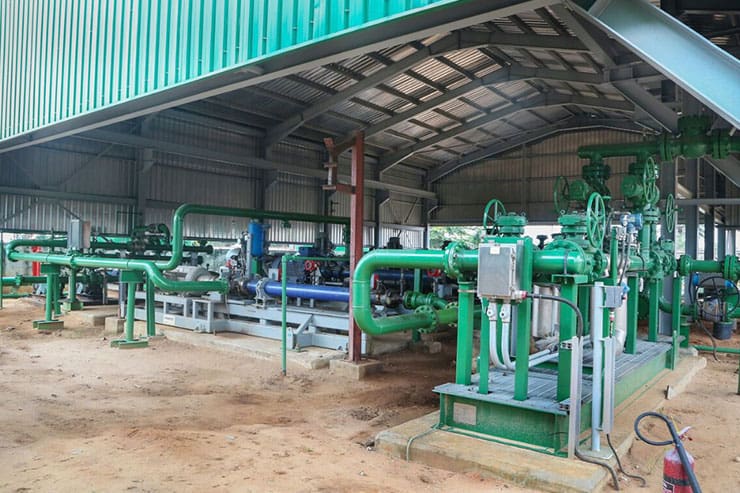 Group Gathering Facility
Midwestern designed, built and commissioned the 80,000 bopd Group Gathering Facility for the use of the cluster group of OML 56 and other marginal field operators within our operating environment.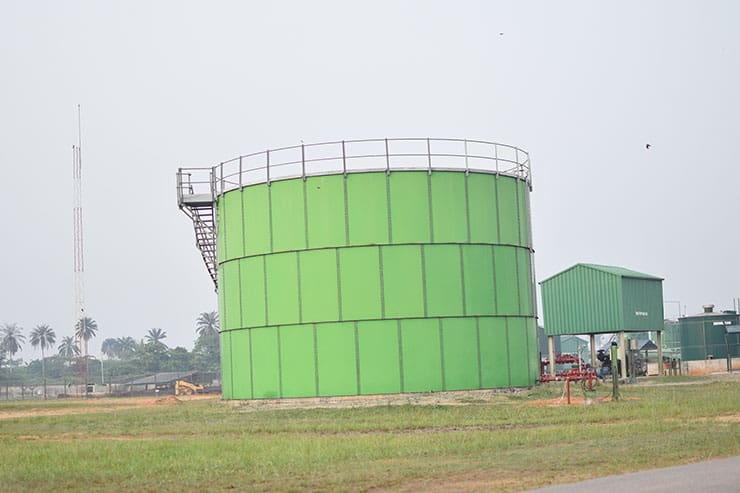 Tank Farm
Midwestern designed and built 110,000bbls steel welded storage tanks in order to mitigate against downtimes and production losses due to pipeline outages created by theft and vandalism.
Geology of Umusadege Field
Umusadege field is located in the northern area of Niger Delta basin.
The field has multiple levels of sands and shales.
The field has a simple roll over anticline structure moving towards the growth fault.
Umusadege field has four culmination, namely Central, Central East, Eastern and Western.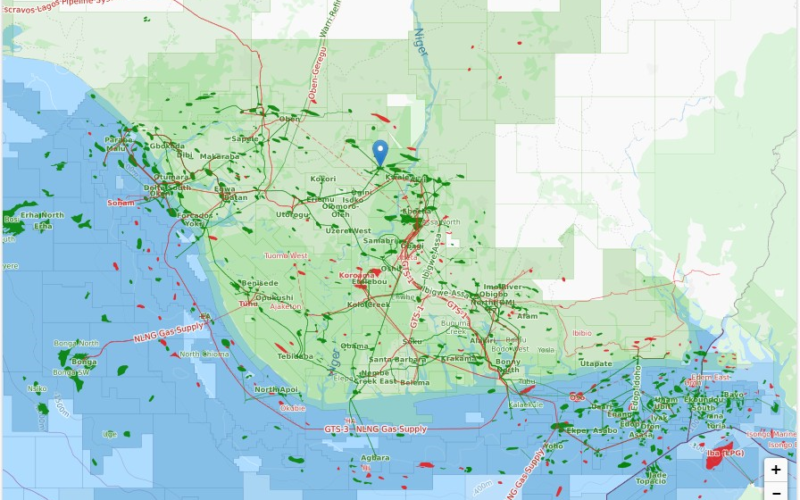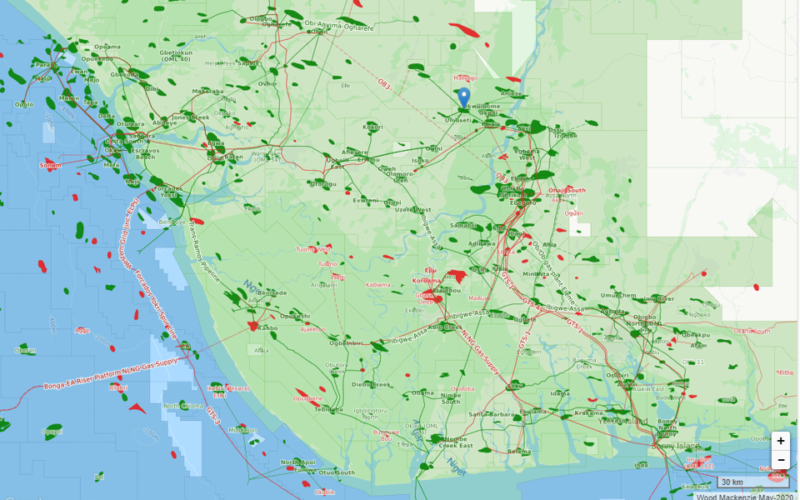 Operational Background
In late 1999, the Federal Government of Nigeria issued new guidelines for the development of proven underdeveloped fields in the Country. To achieve this, the Government recovered twenty-nine (29) abandoned and/or under-exploited fields from the major operators in Nigeria and their production rights were re-allocated through farm-in agreements.
As a result, in 2002 the Government offered twenty-four (24) marginal field packages to Nigerian upstream oil companies. Midwestern was one of more than thirty (30) indigenous upstream entrepreneurs that were awarded these marginal fields in February 2003. The Company was awarded part interest in Umusadege Field located in OML 56, a Nigerian lease formerly operated by Elf Petroleum Nigeria Limited Joint Venture.
QHSE Principles
For us at Midwestern Oil and Gas Company Ltd, the health and safety of all who work with us is vital. We aim to protect staff, contractors, consultants and others who work with us and to train them on a regular basis about health and safety measures and to ensure compliance with regulations in this domain. To this end, we have a health and safety policy in place, with the following key objectives:
To prevent accidents and cases of work-related ill health and provide adequate control of health and safety risk arising from work activities.
To provide adequate training to ensure employees are competent to do their work.
To engage and consult with employees on day-to-day health and safety conditions and provide advice and supervision on occupational health.
To maintain safe and healthy working conditions, provide and maintain plant, equipment and machinery, and ensure safe storage/use of substances.

Our health and safety team proactively and regularly reviews our operations to ensure that the health and safety implications are documented and adequate provisions made to address potential problems.